The past always remains past, but not in website design, where the flair of days of yore can compete with current web trends on an equal footing. Each bygone era whether it is the mid-20th century that is full of post-war artwork and civilian posters, 80s with its bright disco style masterpieces or even modern hipster subculture with a grunge feeling and banner style logotypes are able to bring their own charm and flavor, supplying your project with a unique, exclusive and impressive appearance.
Moreover, the past prepared for you the greater freedom of choice: you can go for the retro, vintage, hipster, hippy, or even Renaissance and Victorian look. It is where your imagination easily runs wild and produces truly remarkable and overwhelming results that will single out you from the others. Want to see those who are exceptional? Then look through our collection of 20 fresh examples of "old-fashioned" website designs.
Blasts From The Past in Current Web Design
History of Coney Island
History is always associated with bygone times, so it is quite predictable that this website that aims to discover a long story of popular New York City attraction destination has been made with this notion in mind. It features an amazing old photo and a selection of representative and decorative typefaces that effectively convey an old-aged atmosphere.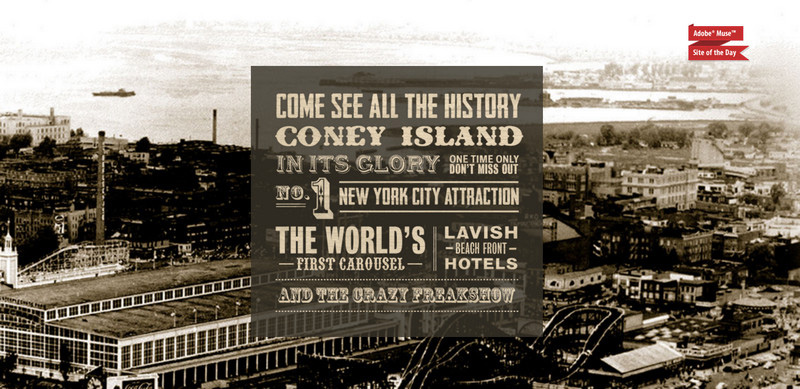 Comploters
Comploters has a modern and sophisticated vintage appearance. Using a polished heavily blurred background that naturally highlights the white solid graphics made with a gorgeous retro flavor as well as decorative typeface allows the team to give its website a unique appeal.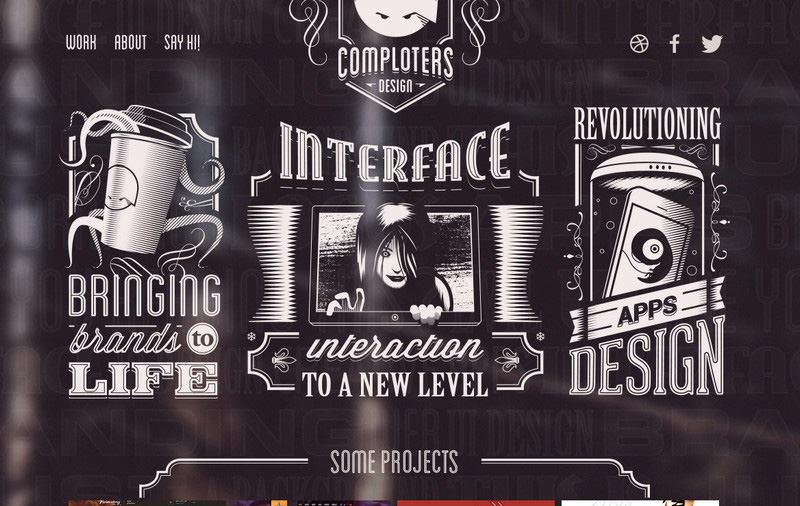 Screenagers
Every element of the landing page contributes to the retro theme: circular logotype, script typography, background with an ornamental appearance, buttons and even classic color choice.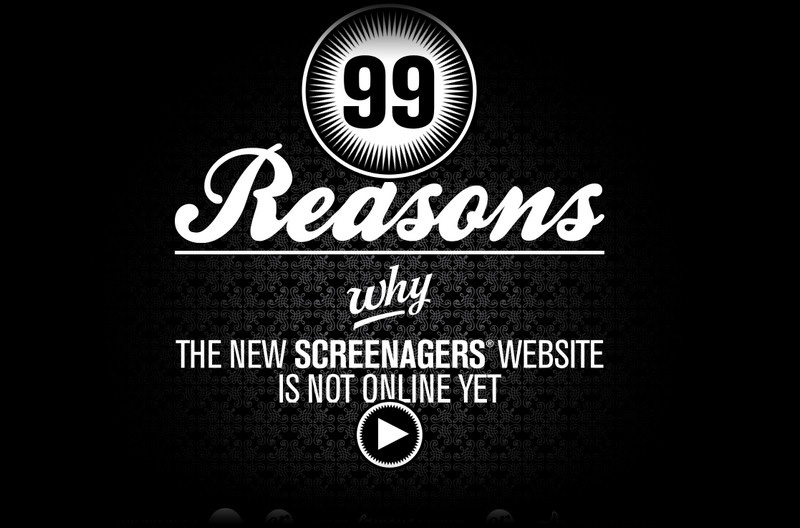 aBencao
Scrapbooking is a great way of giving your project a complex yet magnificent look impregnated with nostalgic feelings. aBencao effectively exploits this approach by incorporating wooden backdrops, texture of crumpled paper, a bunch of lomography style photos, vibrant hipster-inspired stickers, and of course, handwritten lettering.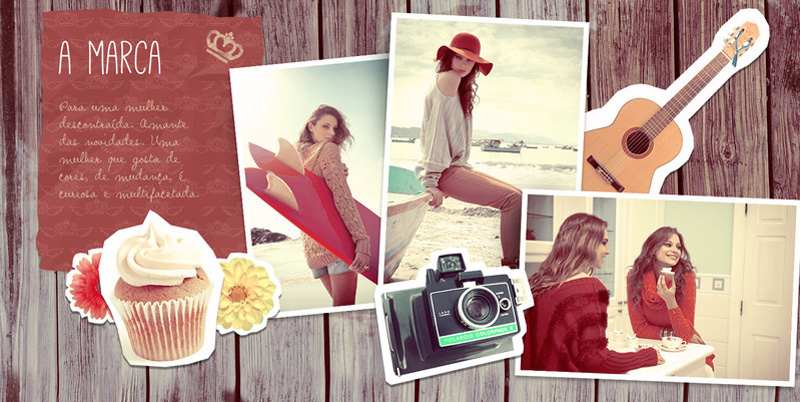 Wild Blue
Here the delicate and sleek hipster theme has flooded every section. The effect is mainly produced with the help of an amazing bold 3d typography, tiny specific elements such as dashed style button, a subdued coloring and warm photo backdrops.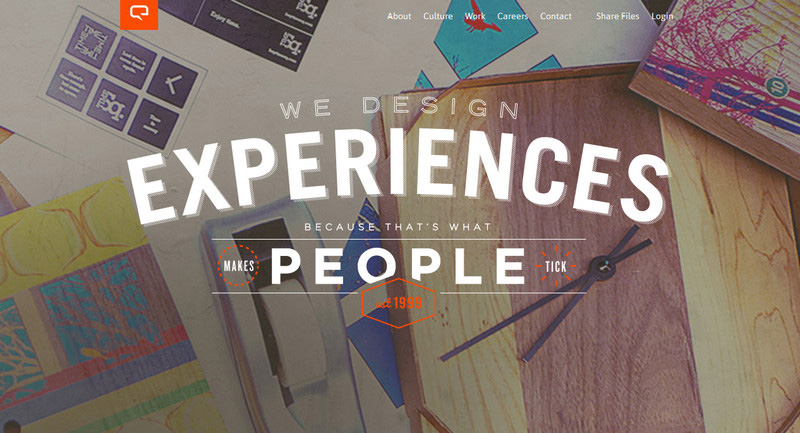 Sweez
Sweet, sweet, sweet. The website evokes exactly such emotions that are inherent to this local cafe. The team, not accidentally, sticks to the "old fashioned" theme: it helps to demonstrate the fact that this small restaurant has existed for over half a century.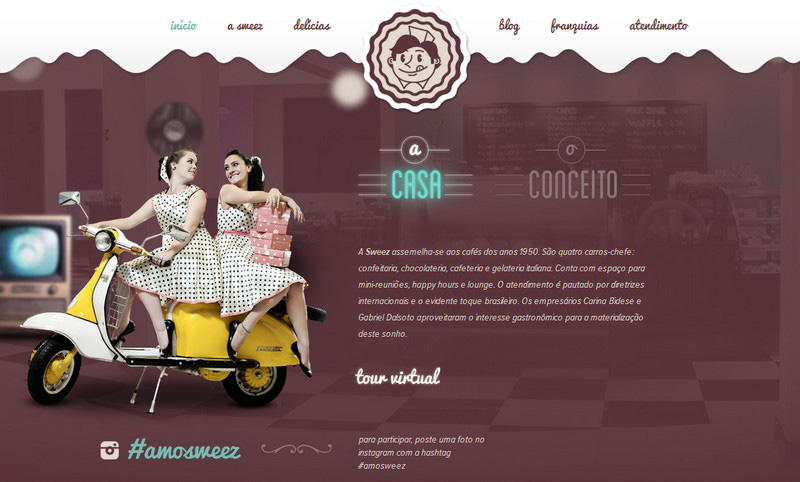 Stall & Dean
It seems that the team has got the design cues from the lavish and sophisticated Victorian era. The grid style layout populated with images from old posters, photos of old cars, retro illustrations and expressive lettering is beneficially bolstered by textured backdrops, ornamental graphics and highly impressive Roman typeface.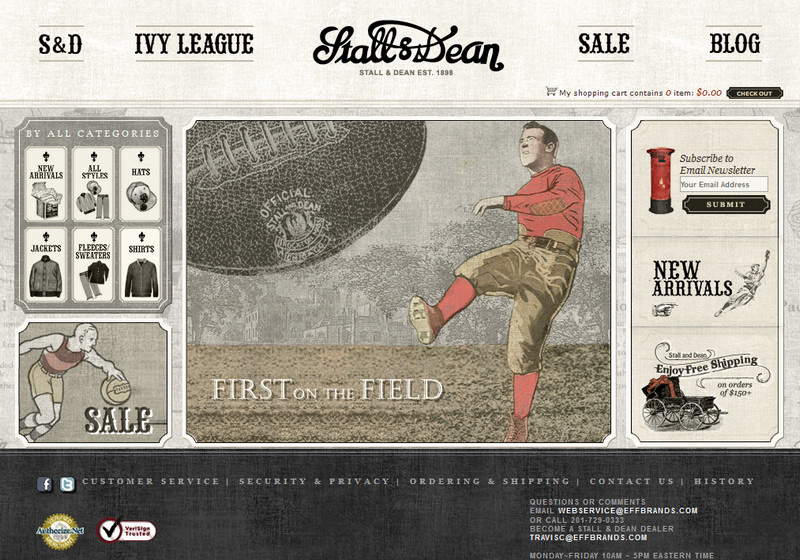 Revelation Concept
Retro theme always goes hand in hand with a hand-drawn style, which beneficially interact with each other. Revelation Concept is an excellent example of this. The design features retro elements such as ribbons, circular elements with a double stroke, ornamental typography, soft earthy coloring, rough textured canvases that are laconically complemented by sketch drawings.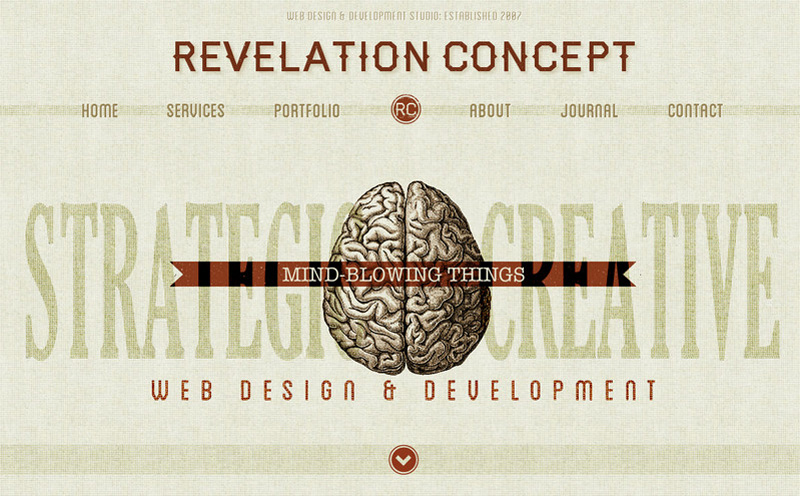 The Barstow
The Barstow has a slightly brutal yet classy appearance. Here the hipster look is accomplished through the fancy and ingenious banner-like logotype with a nice grunge feeling. The latter has got its magnificent appearance from a perfect combination of a bold frilly typography, 3d font and some minor details such as arrows.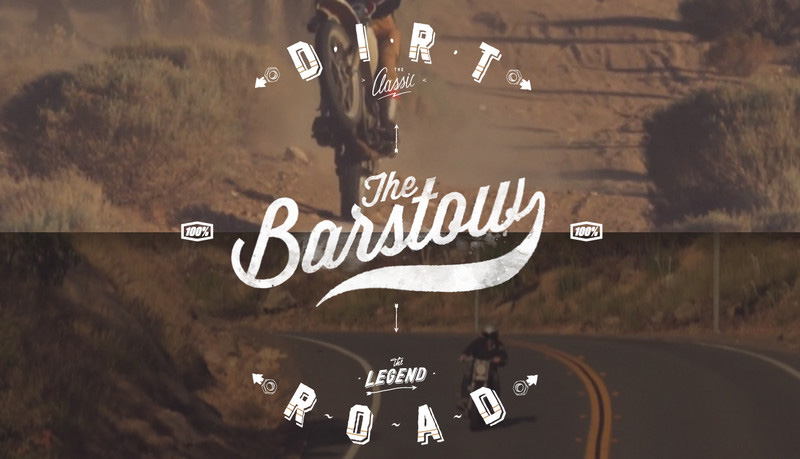 Good Morning Breakfast
Though it seems that highly realistic rendering of an iPhone mockup, glossy, shiny and vibrant vector illustrations are far from being called old fashioned; having been placed in a proper environment, beautified by appropriate old-looking scenes and matching coloring simply work wonders for the website.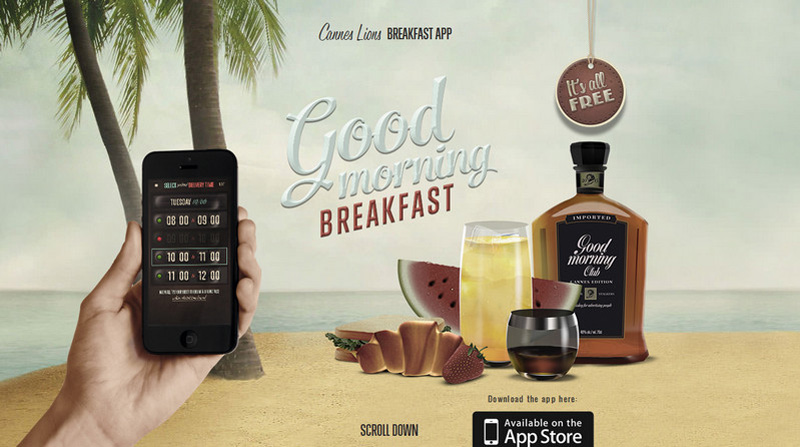 TDH Creative
Here the navigation is really worth your attention. Being based on a playful coloring and populated with various signs that characterize vintage style, in tandem with greyish images with a nice half-tone effect, neatly textured backdrops, and appropriate fonts effectively reflect old-timey motifs.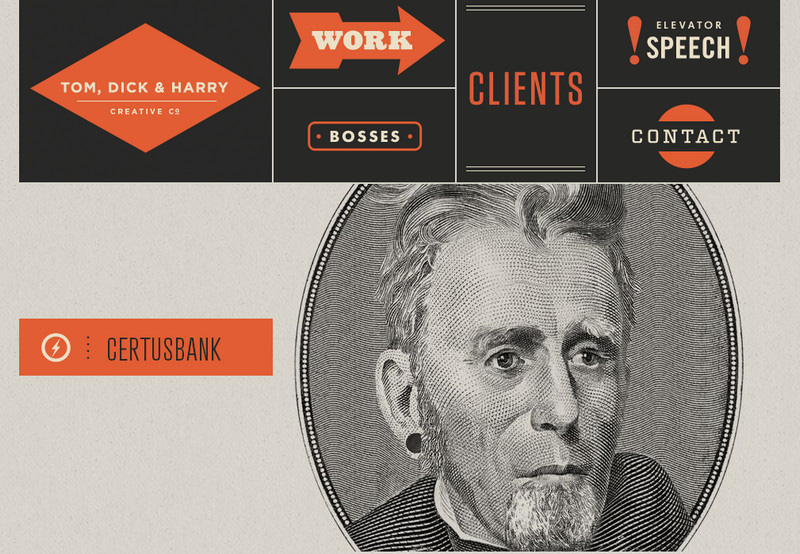 Riley's Cycles
There are several elements that are responsible for creating such an alluring and sophisticated hipster feeling, namely a rough logotype that has a grunge touch and features a nifty script font, tiny chalk style graphics, ornamental elements, earthy coloring and delicately-executed textures.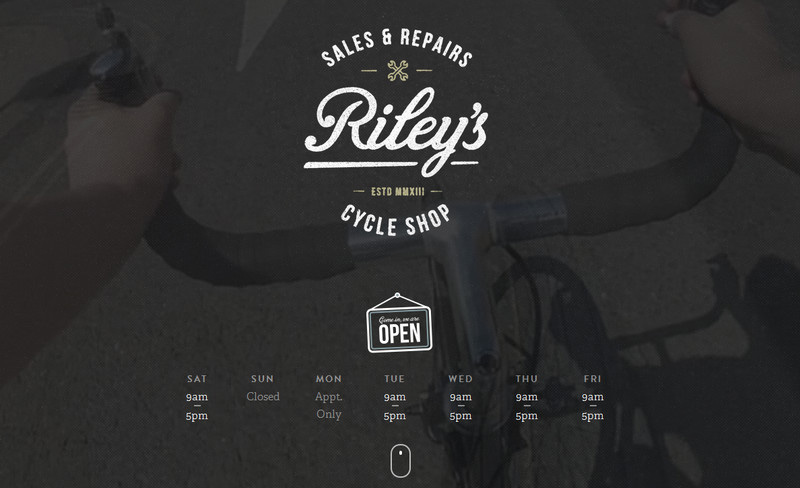 Markgia
Unlike the majority of the previously featured examples that make use of textures, rough shabby backdrops and elements with grunge touches, Markgia is a more neat, vector style variation on a retro theme. Ribbons, hipster like graphics, stars, rosettes, decorative elements – everything looks artificial, but suitable.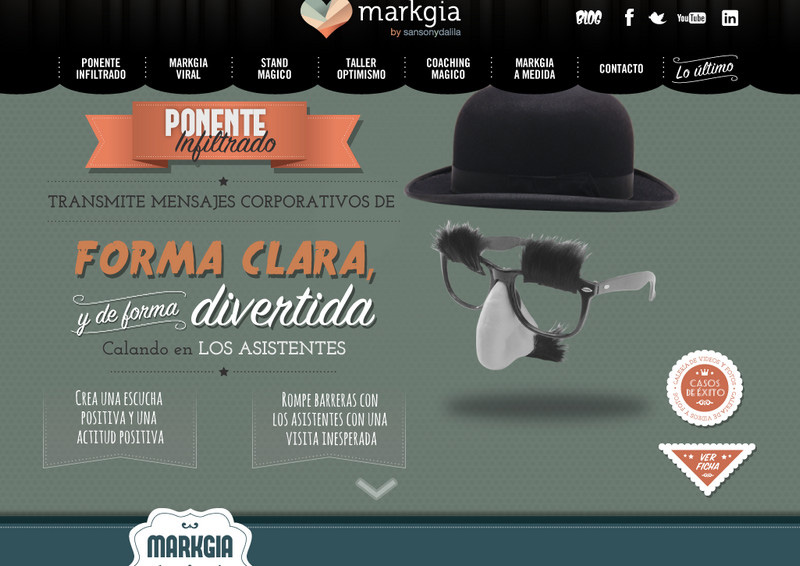 TCM
A project that is dedicated to popular actors of classic movies is simply obliged to reflect that lavish era; and TCM has definitely nailed it. The team skillfully leverages images from old movie posters, lomo and hipster style photo effects, vibrant coloring, and of course, properly-selected typefaces.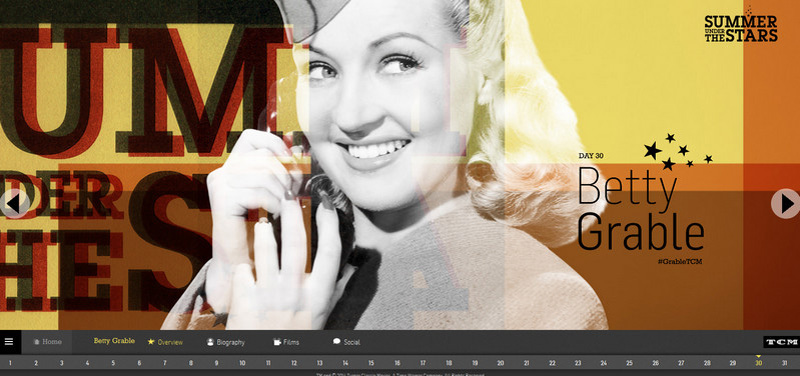 The Trip
The Trip is a mix of fantastic warm images with a half-tone effect, amazing video intro and bold smooth typography. The landing page is reminiscent of a series from the 80s.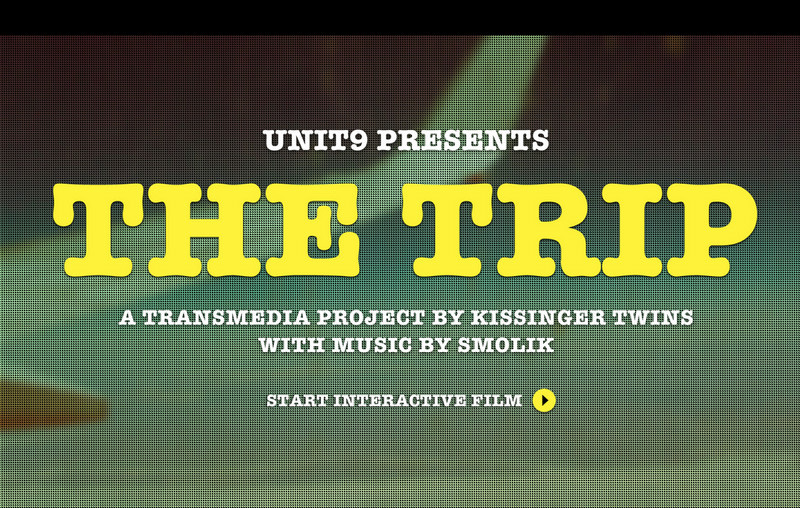 Tommy
Tommy has a formal-looking, well-balanced, newspaper style appearance that is spiced up with a splendid bright coloring. The latter in conjunction with hipster like illustrations and ornate typography charges the website with overwhelming nostalgic emotions.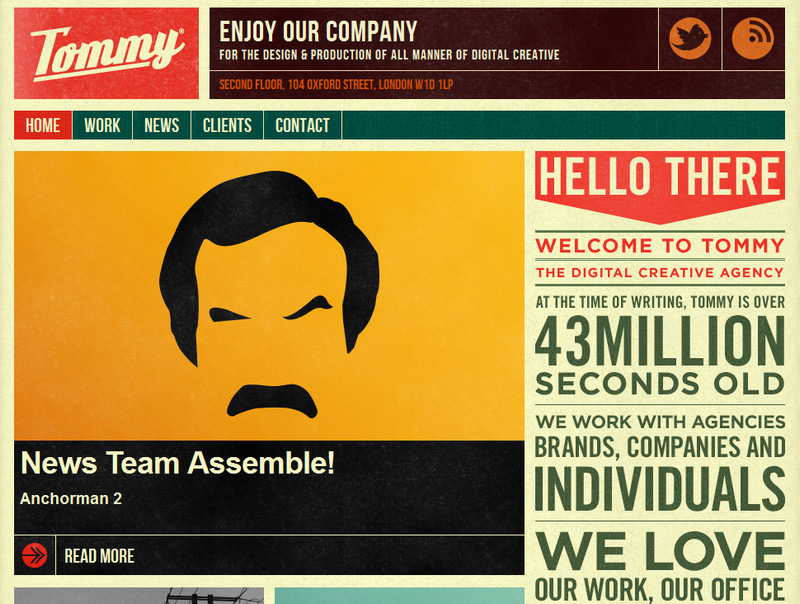 Lamb's Navy Rum
The honeycomb style layout populated with grunge canvases, chalk style drawings and effusive typography let you delve into the sophisticated atmosphere of the project that definitely evokes some pleasant old-time feelings.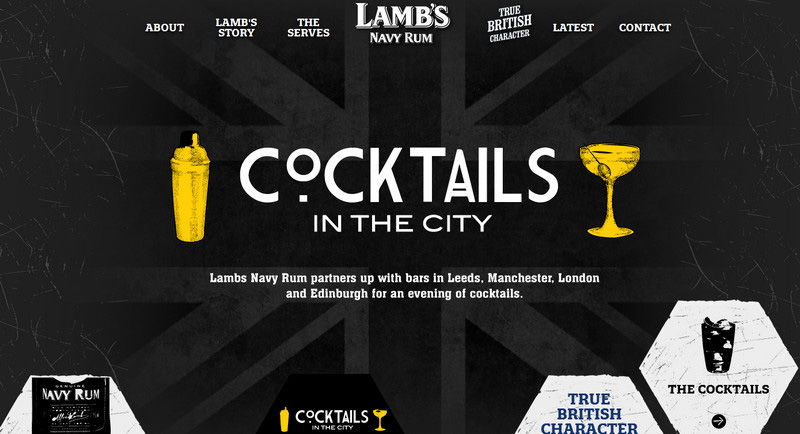 Suburban
Grayish coloring, badge like icons, slightly dirty backdrops, contour glyphs and tiny elegant typography with lots of whitespace are able to provide the website with a lovely vintage appeal.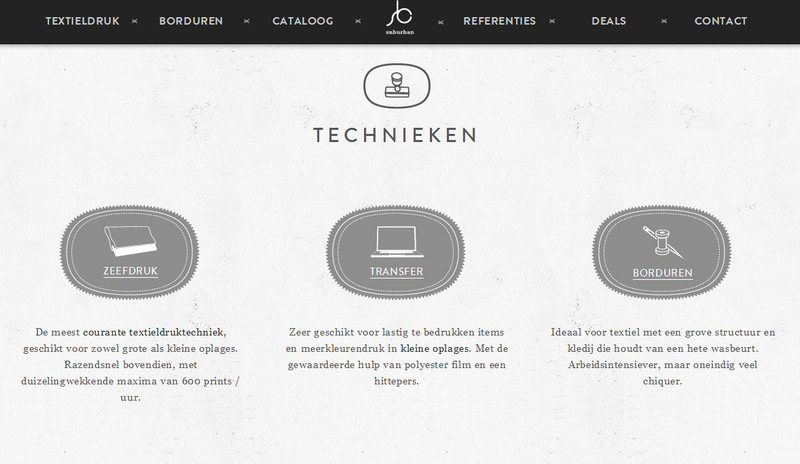 Humoristas
Being inspired by ambiguous yet impressive pop art, the designer has managed to showily represent popular comedians, adding a pleasant old fashion tone.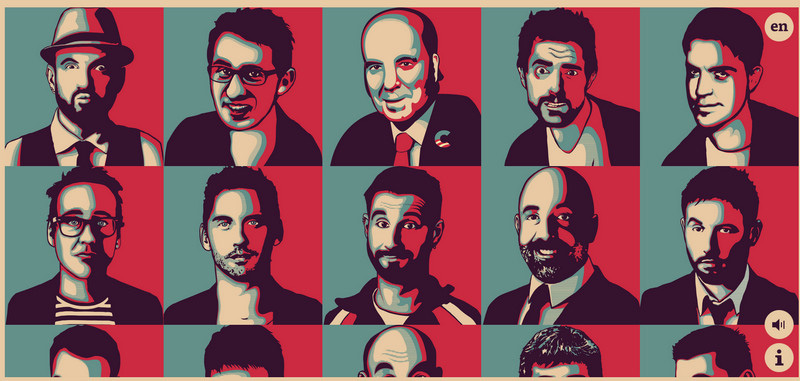 Lost & Found
Wooden textures, striped canvases, soft earthy coloring, decorative Roman typeface, embellishments and subdued graphics give the website a charming vintage flavor.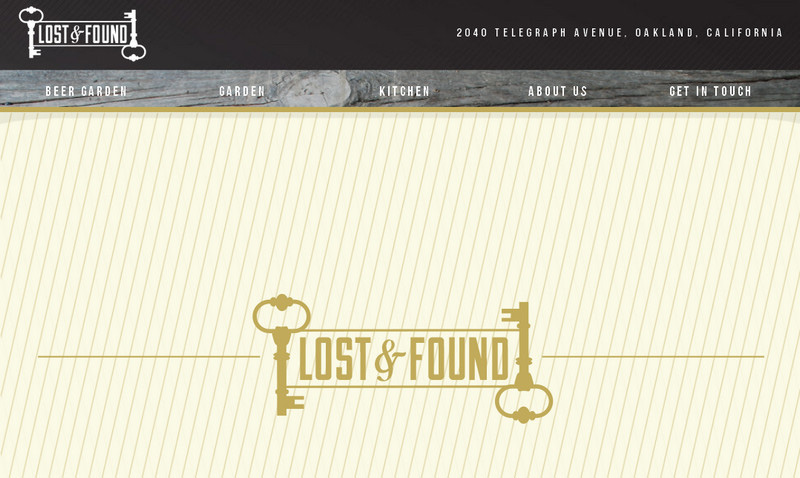 Conclusion
Sometimes you do not have to chase after modern trends in order to create a topnotch and high-end design that will look trendy and relevant. Sometimes you need to turn to the past in order to uniquely separate your project from others, taking advantage of vintage, retro and hipster themes.